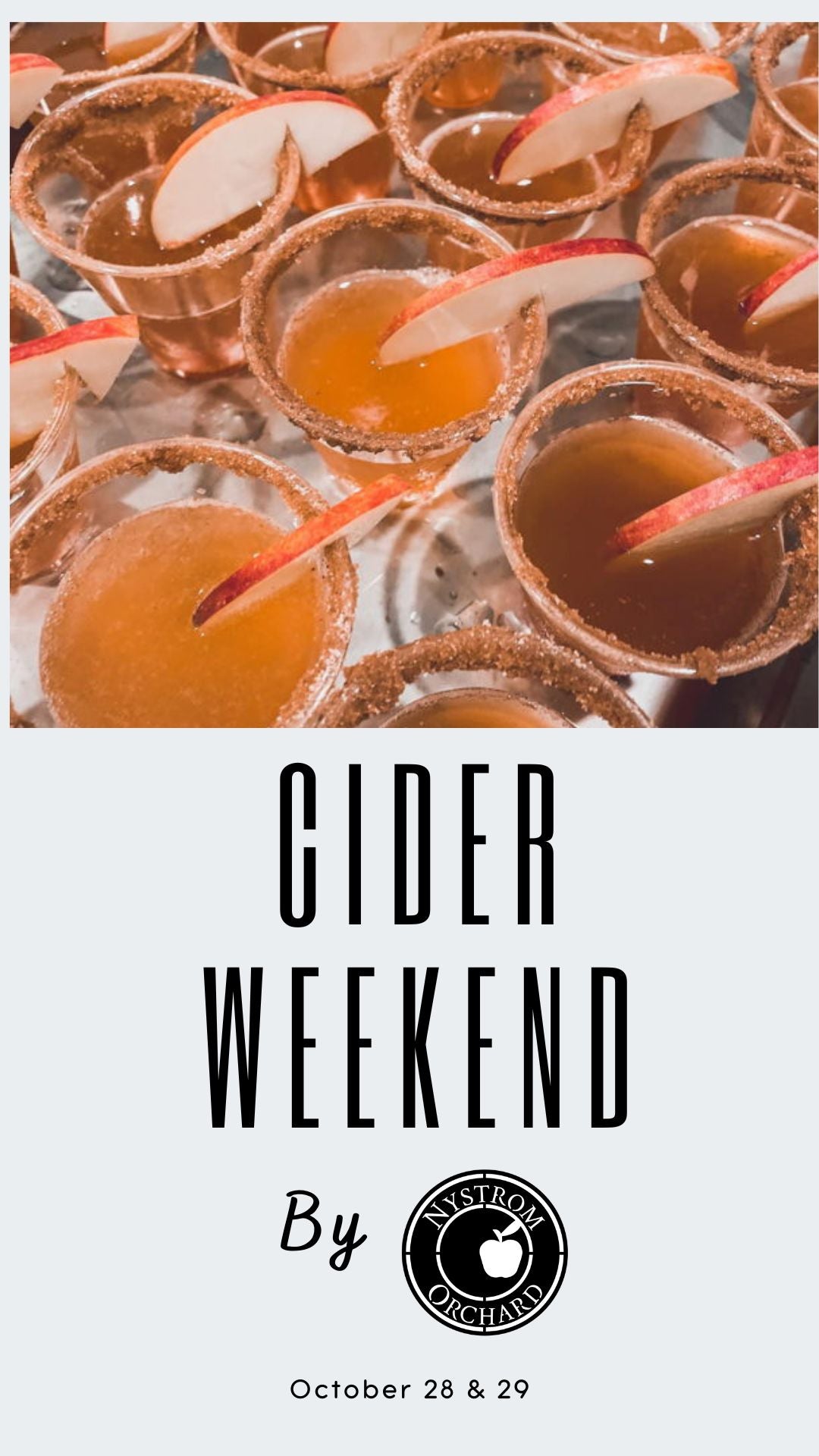 The end of the season party you DON'T want to miss!
A great party is fantastic food with friends. Yet it can be so hard to find and plan.
Leave it to us! We transform our shed into a brewery like vibe but with NA cider to celebrate the end of the orchard season the last weekend of October. Then, we pair our cider flights with flatbreads, cheeseboards, and our famous apple crisp. All you have to do is book a flight time and invite your friends!
If you come on Saturday afternoon, you will be able to see the cider pressing processes where we take each variety of apple and press it into cold pressed cider. All ages love to see the process!
Taste 4 ounces of 4 different kinds of cider from Nystrom Orchard apples freshly pressed that weekend! Choose 4 from: House Cider, Haralson, Honeycrisp, Connell Red, SweeTango, Frostbite, Regent, Keepsake or Cameo. Add champagne to one for an added element (21+).

Booking a cider flight will reserve your seat for the weekend for an hour and 10 minutes to enjoy your cider flight. Cheeseboards, flat bread pizzas, and apple crisp are available for purchase as an additional add on.
Registration is required for a cider flight so that we can manage our seating capacity. 
Perfect for a date, time with friends, or a family activity for all ages.